by Tim Jacobson
To some Sri Lanka is a small island sitting in the ocean at the south of the Indian subcontinent with the expectation that it and its large neighbour would be fairly similar. That is certainly not true. Sri Lanka is culturally, historically and geographically very diverse, which with its uniqueness has unleashed phenomenal tourism potential.There are good reasons it has been ranked a top destination by Lonely Planet, Conde Nast Traveller, CNN, National Geographic and many others, who have endorsed the potential for the fullest of experiences.
Diversity of experiences
It has a richly documented history for more than 2500 years, with a broad variety of engagement with Europeans over more recent centuries. Intermingled culture and history is mirrored by the diversity of experiences across heritage, architecture, design, food and nature in different parts of the island which can be accessed in a relatively short space of time to suit most travel itineraries.
The way people live in their homes and their traditions vary around the country, and create engaging, novel and enlightening experiences. The old manor houses are also different and change in appearance around the country. Architecture continued to evolve in building spacious living spaces taking in the tropical climate conditions as a guide to their design.
My wife Sarah and I had been falling in love with the country since 1996. During the civil war, we had been happy to travel extensively around Sri Lanka on several occasions, and it was with one serendipitous flourish that we bought land on the beautiful and pristine Mawella Bay near Tangalle, already believing in the potential for boutique tourism in such a wonderful country.
'The Last House'
Having met Geoffrey Bawa, a well known architect in and outside Sri Lanka, who was responsible for creating a whole new genre of tropical housing design, we were soon having discussions at his home Lunuganga and plans became finalised. When he became ill, his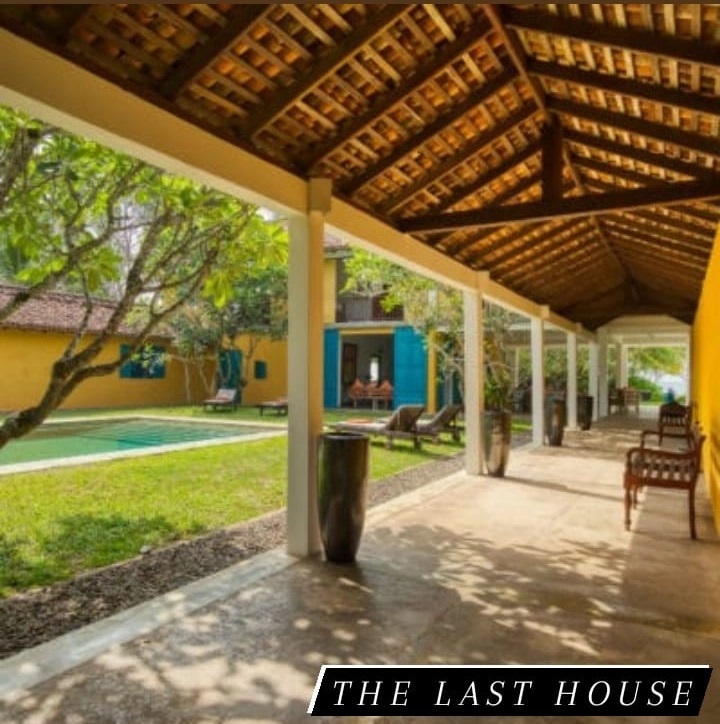 architects' practice continued and completed the work under the expert guidance of Channa Daswatte. Sitting at one end of one of the country's most beautiful long beaches, it became his final project ahead of his death in 2003, and it seemed fitting to call it "The Last House".
A tropically modern large house, where airy antique-filled interiors spill to the outside, had been born out of a labour of love and the journey was underway. But not without challenges, the first significant adversity coming in 2004.The tsunami on Boxing Day has been well documented, and the bay was inevitably struck that fateful morning.As testament to the designers and building contractors, the construct remained but all else was lost or damaged, plus personal tragedy was all around.
Entry to tourism
Once the effect of the tsunami had subsided, Mawella Bay was getting better known and became the focus of inward investments by a number of prior visitors to Sri Lanka. It was time to look ahead. In my increasing confidence the war would be culminated and that the potential for growth in tourism would be forthcoming, I moved to make Sri Lanka my base and build a hotel business.
Manor House Concept
Having started with The Last House, an initial move into tourism was to develop a small unique boutique hotel near Kandy. The concept of that type of hotel was beginning to grow at least in the south and the central hills, so with Kandy on most tourist itineraries it made sense to create a first in the aptly named The Kandy House.
Since 2005 The Kandy House has developed a first-rate reputation and by now has looked after tens of thousands of high-end tourists, and so with that confidence of success at a time of limited tourism through the last years of the war, a collection of boutique properties was formed under the name of "Manor House Concepts".As well as The Kandy House, the boutique hotel business has grown to currently include a business partnership with Maniumpathy in Colombo and Coco Tangalla on the south coast near to The Last House.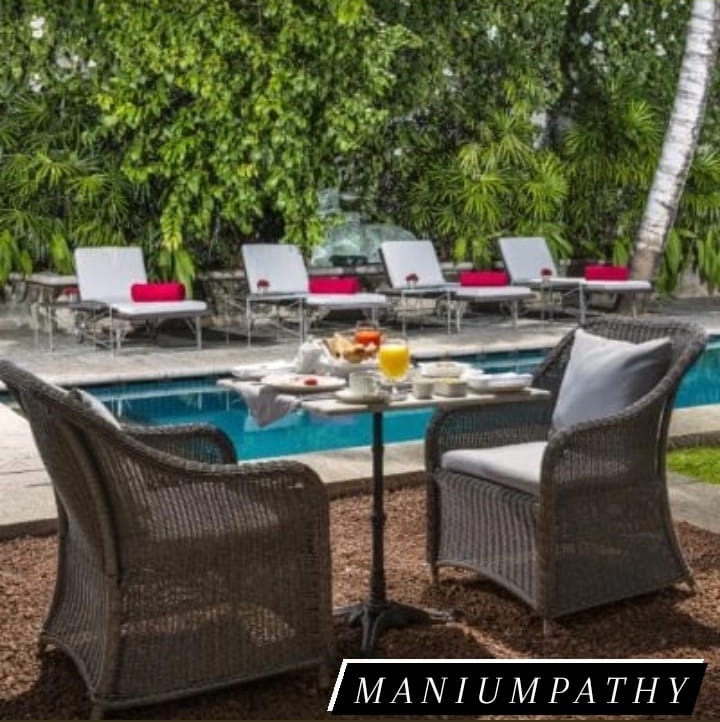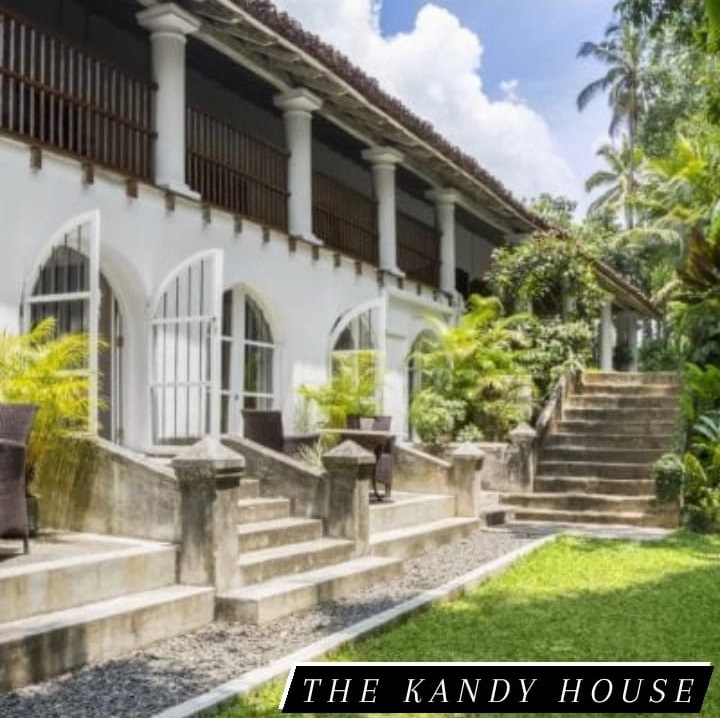 The business has been built around the idea that a trip to Sri Lanka is a journey to multiple destinations, staying in small hotels which were previously somebody's home and have a story to tell. I am passionate about creating authentic and memorable experiences which match that mission, that a trip to Sri Lanka is a journey of diverse, original and still novel adventures.There may be common threads to our hotels and service, but each is intentionally not like the other.
Tourism potential
Tourism has been proved to be an increasing and important contributor to the country's foreign exchange and economic wellbeing.Obviously the attacks on Easter Day in 2019 followed so soon by the recent pandemic have created unprecedented additional challenges, but it has not deterred my love of and willingness to back Sri Lanka, and its further tourism potential.
There is no doubt that the future of tourism globally is changing.Although some trends had started, minds have been concentrated in the past 18 months during the pandemic. Sustainability has been moving front of mind and now is absolutely crucial to meet the expectations of most travellers. How a natural environment is being preserved, how business interacts with nature, how mutual benefits are created in the interests of local communities as well as tourism.
We are already committed to those trends , and sense that visitor stays will be longer, less superficial and generic, and more about understanding and engaging with the areas and its people they visit. Tourists will be keen on a range of experiences for themselves, but will want to feel that those can contribute into the community in some way.

Having committed to Sri Lanka over 25 years ago and experienced a tsunami, one of the world's worst terrorist attacks and a global pandemic, I have so far overcome those challenges and am again looking forward.It is so vital that a country like Sri Lanka is aware of its prime and pristine natural assets, its indigenous and organic eco-awareness, its unique diversity and culture, and how to preserve those for its own people as well as visitors to enjoy.
And also not to underestimate the long-term tourism potential in a world of changed priorities and engagement. As hotel operators we can play our part. It is Sri Lanka's kaleidoscope of communities, its diverse heritage from ancient to modern, its varied and unspoilt wilderness and wildlife which attract pe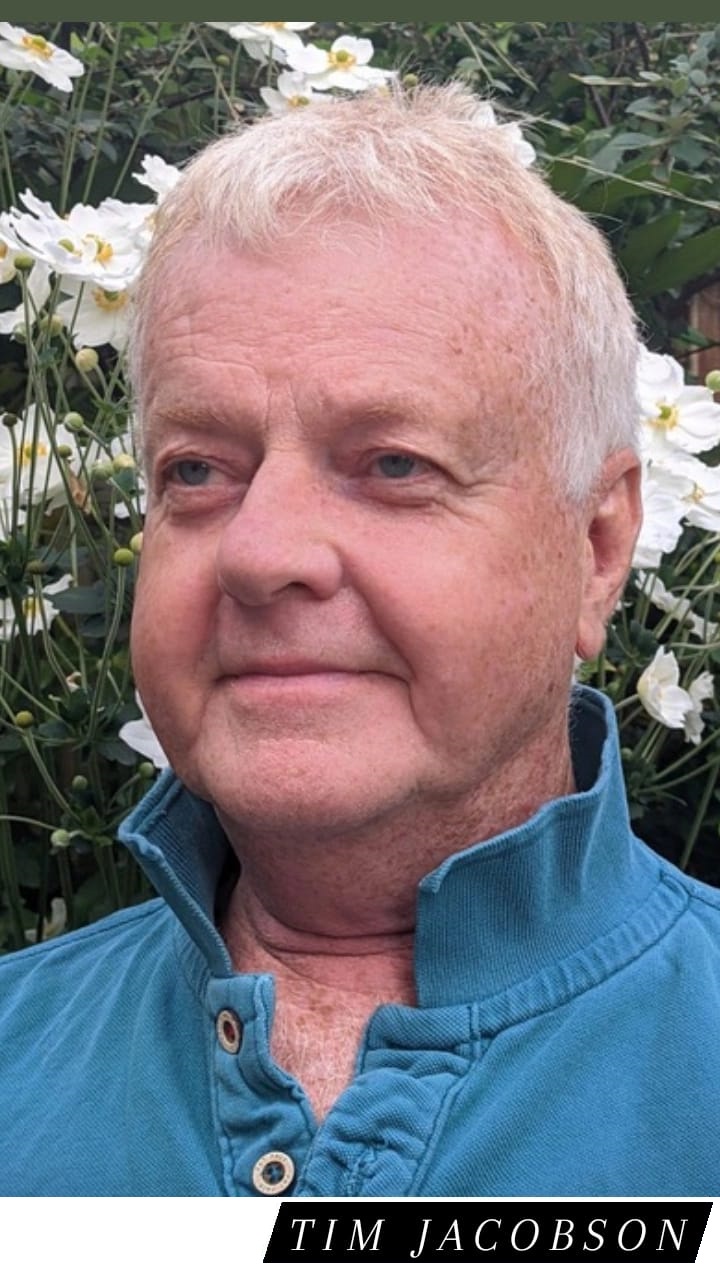 ople like me.Long may those national treasures be preserved as we begin to welcome visitors again.
(Tim Jacobson is the founder of Manor House Concepts and is mainly based in Sri Lanka.Born and educated in the UK, in 1991 he moved to East Asia working for various investment banks ; by the financial crisis of 2008, a yearning for a pivot in profession and priorities, and a realization the end of Sri Lanka's war was imminent, he set up a boutique hotel business. He has always been a keen traveller, and attracted to the country by its ability to bring much pleasure interspersed with the unexpected.)